At Highend Kitchen Concepts Ltd., all of our cabinetry is designed with longevity in mind, meaning we use only the strongest and best quality materials and hardware in our projects. Thanks to our expertise, our attention to detail and our skills in craftsmanship, we ensure the durability of every item we make.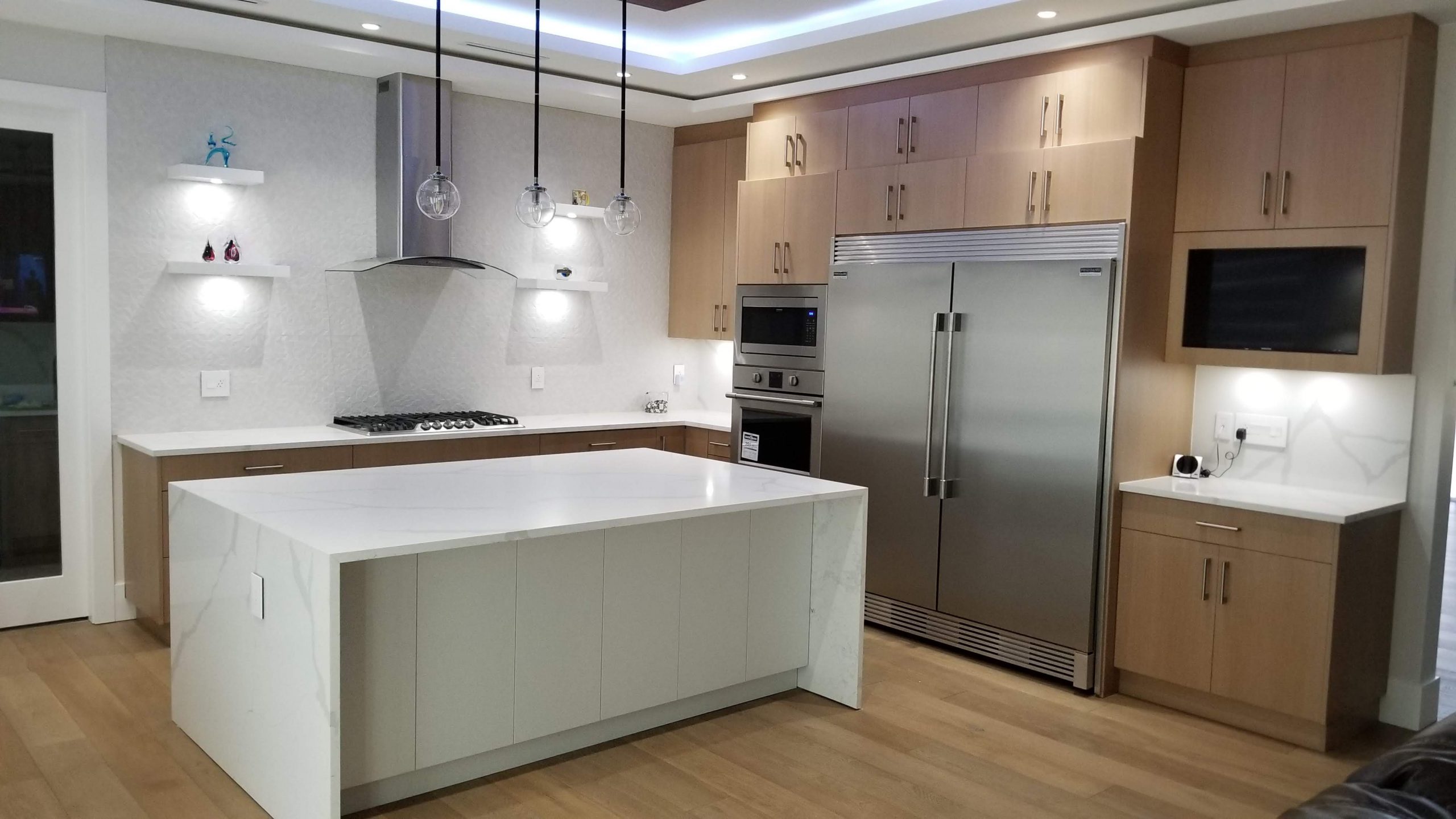 Our custom-made kitchen cabinets and units are designed with the user in mind, in order to maximize the use of space and afford homeowners the ultimate in convenience. From hidden spice ranks to the most complicated of pull-out systems, everything you need will be right there at your fingertips.
We provide all kinds of kitchen counter tops to match your kitchen decor.
Enjoy clutter-free entertainment with our attractive, organized TV consoles, gaming furniture, home theater walls and armoires to accommodate up to 70-inch TVs, components, gaming consoles, media & games.
Gather around great design with our stylish Entertainment room cabinets. From contemporary to traditional, we have just the right look for any style and occasion.
Choose from a wide range of high quality materials to match the style and character of your home. We only use the best kinds of woods in our vanities, such as birch or oak, to ensure the durability of your bathroom units for many years to come.
The same thinking applies to the hardware we use – we care about the quality of our work more than anything else, which is why we use the best fittings in the industry.
We manufacture all kinds of customized cabinets for your office that are elegant in design and save you tons of space. Finish and colors match your existing office decor. Best quality hardware is used to avoid any wear and tear for years and years to come.
We can custom build all kind of cabinets. Let's get started.