We are a Surrey Kitchen Cabinets company. Besides custom Kitchen Cabinets, we also do Bathroom Cabinets (Vanities), Bars and Entertainment Units.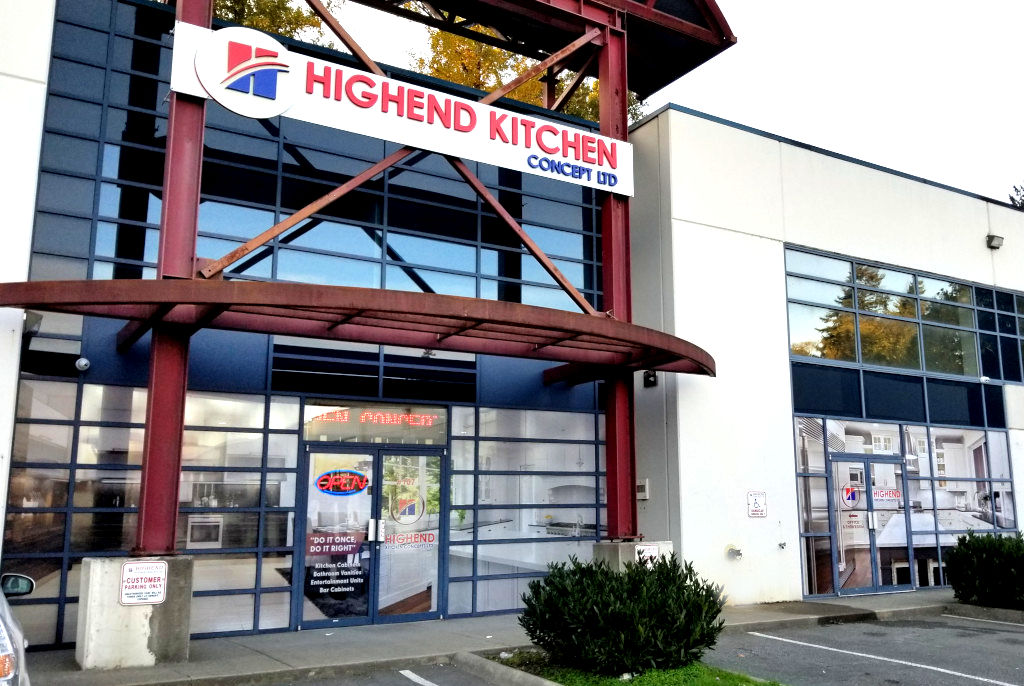 Offering thousands of choices and full-access construction, our fashion-forward modern custom kitchen cabinets and other cabinets can be tailored to match any lifestyle or taste. And because they're made with superior techniques and material, they'll stand the test of time.
Cabinetry is more than storage. It creates an ambiance, is an expression of yourself.
Whether the vision is pristine elegance or contemporary, it can be realized with Highend Kitchen Concepts Ltd. Personalizing the design with details that reflect your taste, your unique style and your new space will create the perfect setting for your space.
Options are great, but they can also be overwhelming. We can help you understand the latest kitchen cabinet trends, frame-less construction, budgeting and how to work with a design professional to ensure your project is a success.
Do you have a budget for kitchen cabinets? Need to create one? We can help. Please contact us for all kinds of custom kitchen cabinets, bathroom (washroom) vanities, bar units, entertainment/tv units.
At Highend, we have fashion forward approach to create both, lifestyle expressions and make the most of any space. Our creative team would help you design the kitchen cabinets and all other cabinets you are looking for.
When it comes to reliability, we are the one you need.